Chelsea midfielder N'GoloKante has been awarded the Professional Footballers' Association (PFA) Player of the Year award for the year 2016/17.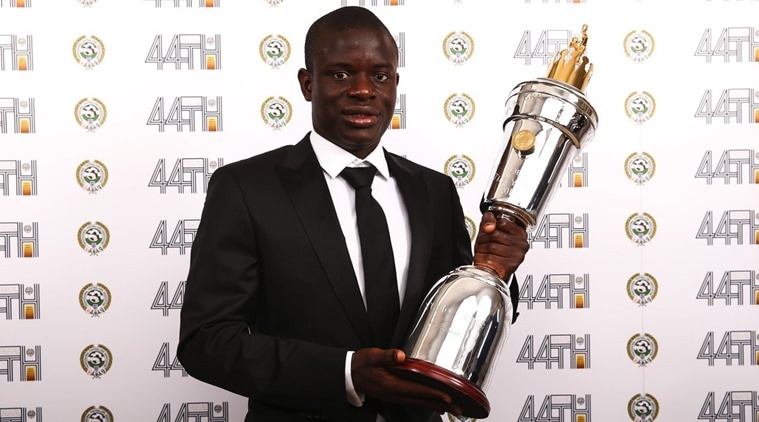 The 26-year old ranked ahead of his teammate Eden Hazard, Tottenham Hotspur's Harry Kane, Manchester United top striker Zlatan Ibrahimovic and Arsenal playmaker Alexis Sanchez.
On the other hand, Dele Alli beat his competitors to retain the Men's Young Player Award for the second year in succession. Also, Manchester City's Lucy Bronze won the Women's Player of the Year award. Birmingham star Jess Carter picked up the Women's Young Player of the Year award.
Kante is arguably the best buy in the Premier League this season after Chelsea snapped him up from the league winning side of Leicester City last summer. He has been spectacular in the role and he is on course for a double as Chelsea are favourites to lift the Premier League and the FA Cup.
"It's a huge honour to be chosen by the other players. It's the biggest honour to get this award. My first two seasons were very beautiful. Last season was very beautiful. This season so far, we have had a good season but we have to finish well," the French star said.
The diminutive player was a central force as the Foxes shocked the world last year. With Chelsea he has continued to demonstrate such aptitude and he has been very consistent – playing almost every minute in the Blues jersey in the league this term. He could be the first player to win two successive Premier League titles with two different teams.
The PFA also awarded others special awards: David Beckham received its Merit award for his contribution to the game Home of Arsenalwhile Kelly Smith was awarded the Special Achievement honours.