Manchester City are set to complete the deal for Arsenal playmaker Alexis Sanchez before the transfer deadline on Thursday, according to reports.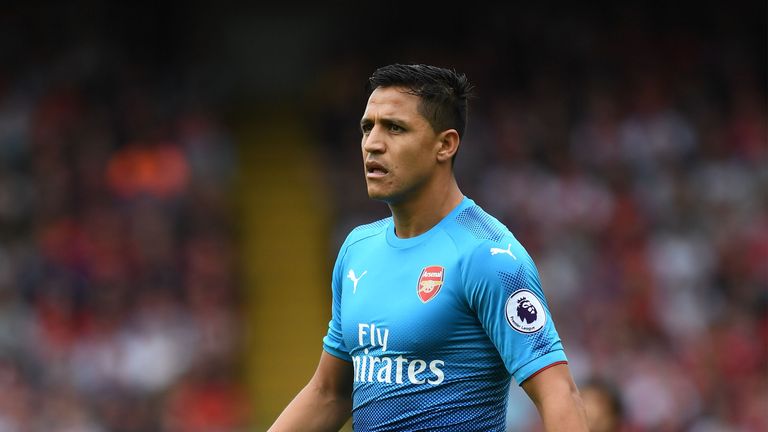 The Chile international netted 24 times in the Premier League last term but he wants out from Arsene Wenger's side.
Wenger insists on forcing the player to see out his deal at the club instead of selling to a top rival. The last time the Frenchman did that Manchester United emerged the league champions.
Coach Pep Guardiola is keen on landing the former Barcelona player as he is confident that he would boost the City attacking prowess. The 28-year old still has up to three years at top level and he could help City win titles before he tires out. If Sanchez arrives at the Etihad, Raheem Sterling would be on his way out of the crowded City attack line.
With Bernando Silva playing now, Sterling's roles have been severely limited. The 22-year old England international has come to the aid of the club twice now, scoring game winners but Sanchez's arrival could see him move the other way.
Wenger is targeting Monaco's Thomas Lemar or Leicester's RiyadMahrez but Sterling would not be a bad addition to the team. As the deal for Alex Oxlade-Chamberlain heats up, Sterling would be a decent replacement for the 24-year old.
The BBC reports that Sterling would be willing to move to London if Arsenal are willing to sanction the deal. Sanchez plays a critical role at the Emirates but his best is not assured if he continues to play. Finding a capable replacement now would be difficult so Wenger is in a tight corner. He might have to go back on his word on retaining Sanchez else the club might lose on both ends.