Arsenal star Alexis Sanchez has been linked with a winter window move away from the Emirates. The Chilean's family is reportedly in London ahead of the likely move. The 29-year old is keen on moving to Manchester City to feature under former coach Pep Guardiola. However, there are strong indications that Manchester United want to wade into the deal.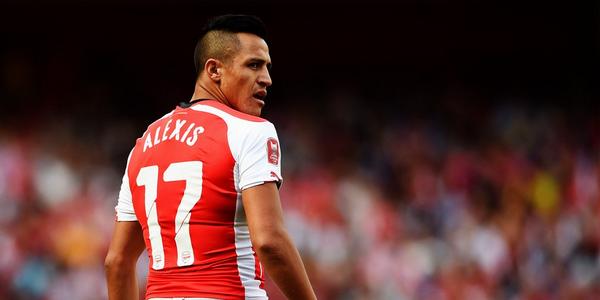 The player is worth around £25-35 million as his deal with the Emirates is less than six months out. Guardiola want cover for the injured Gabriel Jesus, with Sergio Aguero the only option in centre forward. The Catalan manager is very open to the idea of a false nine, which he employed while at Barcelona. Sanchez fits this role very well but the deal depends on so many factors.

Arsene Wenger has stated several times that the club would prefer Sanchez to remain but if he were to leave, the club would need a replacement to remain competitive. Arsenal are fighting for the top four spot which would be difficult to achieve if Sanchez leaves without a strong replacement. The move for Thomas Lemar and a few other interests have not yet happened so the deal is complicated. However, the Gunners cannot walk away from such money now that the transfer market is inflated.
Sanchez's agent Fernando Felicevich wants £5 million for facilitating the deal but City are unwilling to match such figures. Man United are eager to get a top forward in so they would be more prepared to pay such but Sanchez might not be very keen on a move to Old Trafford.
There is still two weeks in the transfer window and a lot can happen within such a time. For now Man City is the top choice for the player. And his family are ready to help him with the move.